5 tags
Radhanath Swami Talks about Mother Teresa
by Radhanath Swami In my many travels, I had the honor of meeting some wonderful people, but one of my favorites of all time was Mother Teresa, the most dedicated advocate for underserved people I have ever met. Born in 1920 as Agnes Gonxha Bojaxhiu, Mother Teresa was a Catholic nun. She held citizenship in India and came from Albanian roots. In 1950, she founded her famous Missionaries of...
Radhanath Swami | University of Massachusetts...
As a speaker at numerous events and venues around the world, Radhanath Swami greatly enjoys sharing his knowledge and spiritual insight with others. A recent guest speaker at the University of Massachusetts Boston, Radhanath Swami spoke on matters of spiritual awakening and the Hindu path in modern times. The University of Massachusetts (UMass) Boston hosts more than 150 academic programs and...
Vrindavan Institute of Palliative Care
Philanthropist and Gaudiya Vaishnavism guru Radhanath Swami often visits and prays with terminally ill patients of the Vrindavan Institute of Palliative Care. There, at the northern India hospice, Radhanath Swami meets regularly with the sick and dying as they prepare to enter the next stage of their lives. Supported by the Share Your Care nonprofit, a philanthropist group led by the principles of...
5 tags
Jivamukti Yoga
by Radhanath Swami Recently, I earned the honor of speaking as part of the Sunset Gita program at the Jivamukti yoga studio in Manhattan. The distinctive yoga studio mixes Hatha Yoga with a variety of music, ahimsa, and meditation based on the bhakti tradition, the Yoga Sutras of Patanjali, and the Upanishads. Formulated by David Life and Sharon Gannon in 1984, Jivamukti yoga combines physically...
Festival of Lights
by Radhanath Swami One festival I always enjoy in the fall season is Diwali, the Festival of Lights. Celebrated for five days continuously in accordance with Hindu tradition, the third day is central to the Diwali festival, a time when colorful fireworks are set off in celebration in cities and villages throughout North and West India. Families light diyas and candles throughout the house on...
9 tags
The Lady Northcote Hindu Orphanage
Radhanath Swami has directed the Lady Northcote Hindu Orphanage since 1987. Established in the early 1900s, the Lady Northcote Hindu Orphanage currently supports about 50 children on Govardhan Farm, just outside of Mumbai. Following a severe drought in Gujarat and Maharastra, the orphanage was founded to take in children who had lost their parents and other family members. Srinathji Prabhu,...
3 tags
The Midday Meal Project
As the head of Radha Gopinath Temple, Radhanath Swami has organized a number of humanitarian programs, including an effort to feed underprivileged children and offer them meals. At first, the temples provided food within its walls. Later, devotees would travel to major railway stations twice a week, distributing thousands of plates of food. Eventually, this program grew into Midday Meals,...
3 tags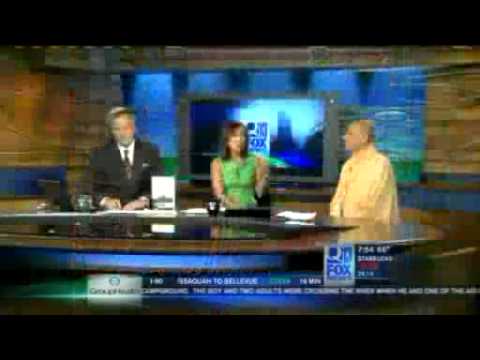 6 tags
Vrindavan Hospice
A highly regarded spiritual leader who has devoted his life to public service, Radhanath Swami founded Vrindavan Hospice, a care center located in India that provides comfort and spiritual guidance to individuals in the late stages of a terminal illness. Radhanath Swami established Vrindavan Hospice as a means to affirm life, viewing death as simply another step in natural cycle. The purpose...
6 tags
Barsana Eye Camp
I established the Barsana Eye Camp after I completed a pilgrimage to Barsana, India in 1991. Arriving in the village, I was struck by the level of poverty and the lack of quality medical facilities, and even more so, by the strength and kindness of the villagers. Due to the absence of proper medical care, many of the village children were affected with debilitating eye problems, some of them...
7 tags
"If there is to be any peace of mind or harmony in this world, forgiveness is..."
– Radhanath Swami
7 tags
Radhanath Swami on Naymz →
8 tags
The Journey Home Book →